You gotta go north for the best southern BBQ!
WadeMade is smoked-to-order BBQ that's ready for fans every Friday. It's the best BBQ you'll find north of Texas! We slow smoke it on our custom-designed smoker/BBQ trailer affectionately called Bet.
Over many years I've perfected my smoking technique, played with timing and temperatures, and experimented with cures and spice rubs. Yeah, I'd say my friends are some of the happiest guinea pigs you'll meet.
Make your friends happy. Order some WadeMade meats today.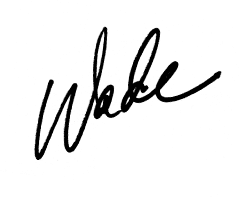 Our Apologies!
Looks like we're experiencing issues with payments right now. Please try again later.
Ready to place your order?
Use the options to the right ofbelow the menu items to add them to your cart, then hit the 'Submit Order' button at the bottom of the menu when you are ready to go!
You haven't selected anything!
Use the options to the right ofbelow the menu items to add them to your cart.
On the road
Look out for us at The Pioneer on historic Stephen avenue this Stampede from July 6th to 16th!
We're bringing the best southern-style BBQ to the great north. We look forward to hearing from you.
Catering
Got a big crowd? The iron horse smoker is on wheels for good reason. We'll bring the BBQ to you! Call WadeMade for a custom quote for groups of 50 – 500.
Pickup Location
Boreal Cuisine

4216 64 Ave SE
Calgary, AB
T2C 2B3
Hours of Operation

Mon – Fri: 9am – 5pm
Sat: as required
important notice
We will be closed for a holiday and much needed break with the family from Dec 23 until Jan 15, 2023. We apologize for any inconvenience this may cause but look forward to your business in the New Year.
Thank you for your continued support of small, local businesses like ours.
Chef Wade Paterson, Chef owner of: Boreal Cuisine and Wade Made BBQ