You gotta go north for the best southern BBQ!
WadeMade is smoked-to-order BBQ that's ready for fans every Friday. It's the best BBQ you'll find north of Texas! We slow smoke it on our custom-designed smoker/BBQ trailer affectionately called Bet.
Over many years I've perfected my smoking technique, played with timing and temperatures, and experimented with cures and spice rubs. Yeah, I'd say my friends are some of the happiest guinea pigs you'll meet.
Make your friends happy. Order some WadeMade meats today.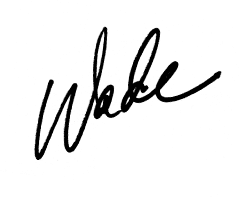 Ready to place your order?
Use the options to the right ofbelow the menu items to add them to your cart, then hit the 'Submit Order' button at the bottom of the menu when you are ready to go!
You haven't selected anything!
Use the options to the right ofbelow the menu items to add them to your cart.
On the road
We will be at Born Colorado on Saturday, September 11 !!
We're bringing the best southern-style BBQ to the great north. We look forward to hearing from you.
Catering
Got a big crowd? The iron horse smoker is on wheels for good reason. We'll bring the BBQ to you! Call WadeMade for a custom quote for groups of 50 – 500.
Pickup Location
Boreal Cuisine

4216 64 Ave SE
Calgary, AB
T2C 2B3
Hours of Operation

Mon – Fri: 9am – 5pm
Sat: as required
To our valued clients and friends,
You've undoubtedly received a lot of messages about the Coronavirus (COVID-19) situation in Calgary and around the world. This is an unprecedented situation, but we're optimistic about how the community will rally to help each other.
With that in mind, and after careful consideration of current guidelines* and recommendations of government and health officials, we've made the decision to remain open and focused on providing our Calgary community with home delivered meal service only. For the safety of all, we believe the healthiest decision is to provide healthy, delicious meals from our kitchen on a delivery only basis during this time.
If you're taking measures to avoid crowds, or simply want a yummy meal that's ready to heat and eat, we can deliver a supply of fresh meals for you. You may also opt to order freezable dishes so you're ready with some delicious and healthy meal options in the weeks to come. Browse the Boreal Cuisine menu, the Wade Made BBQ menu, or call Chef Wade to discuss a custom meal plan and any special dietary needs.
With the health and safety of our community in our mind, we'll put our hearts into preparing and delivering healthy and delicious meals for you. We would appreciate 24 hours notice for all orders.
Thank you for your continued support of small, local businesses like ours.
Chef Wade Paterson, Chef owner of: Boreal Cuisine and Wade Made BBQ
*As a small and local catering company, we quickly heightened our already stringent sanitation steps, meal preparation procedures and enhanced delivery with a no-contact option. We will continue to monitor the latest information from health and government officials in the days to come.
PS. If you know others who could benefit from our food delivery service, please let your family and friends know, with our thanks.